The challenge
With so much focus on the environment, Tesco wanted to create fully recyclable Christmas decorations to go on display across their entire store estate.
The centrepiece would be an impactful 10ft cardboard Christmas tree. It needed to create as much in-store theatre as possible when compared to the previous years 'more traditional' trees they had on display.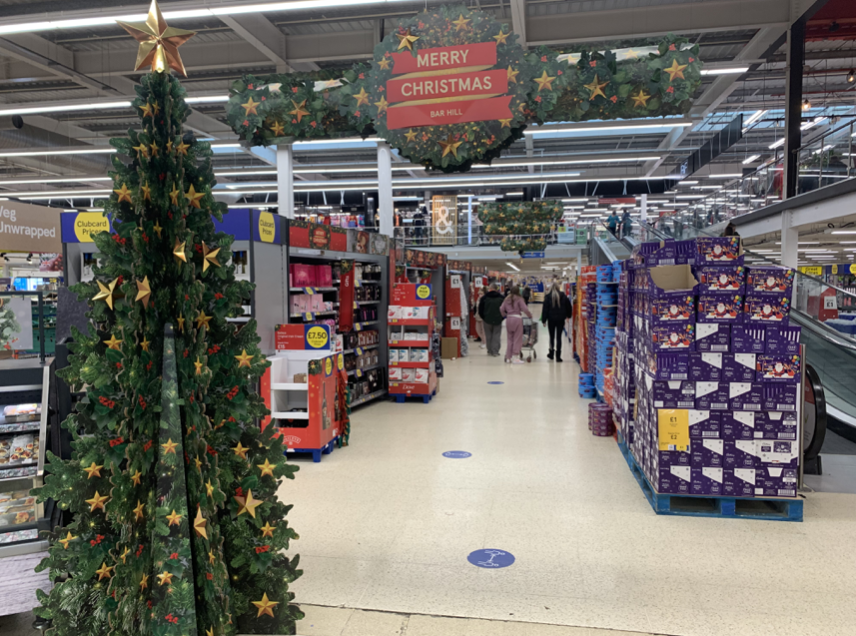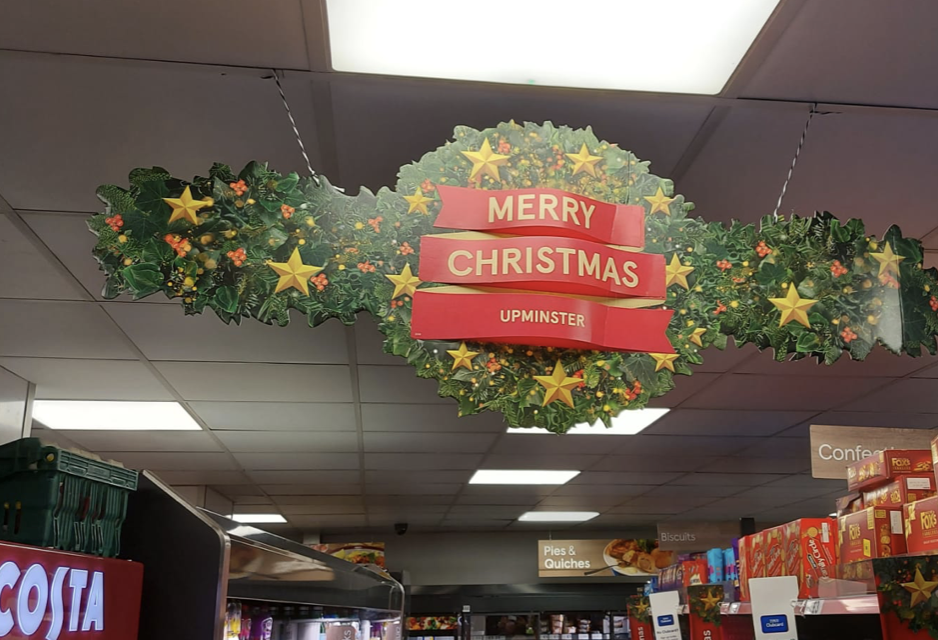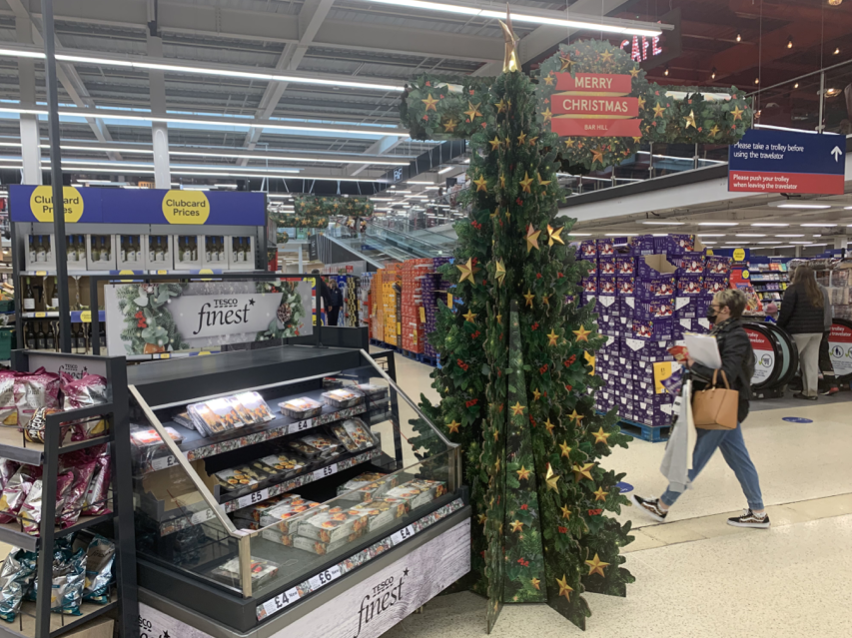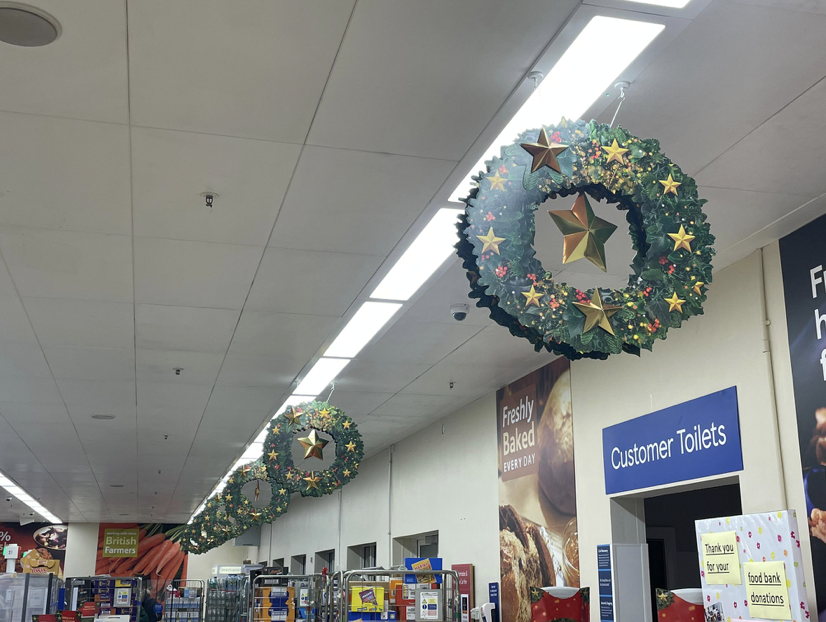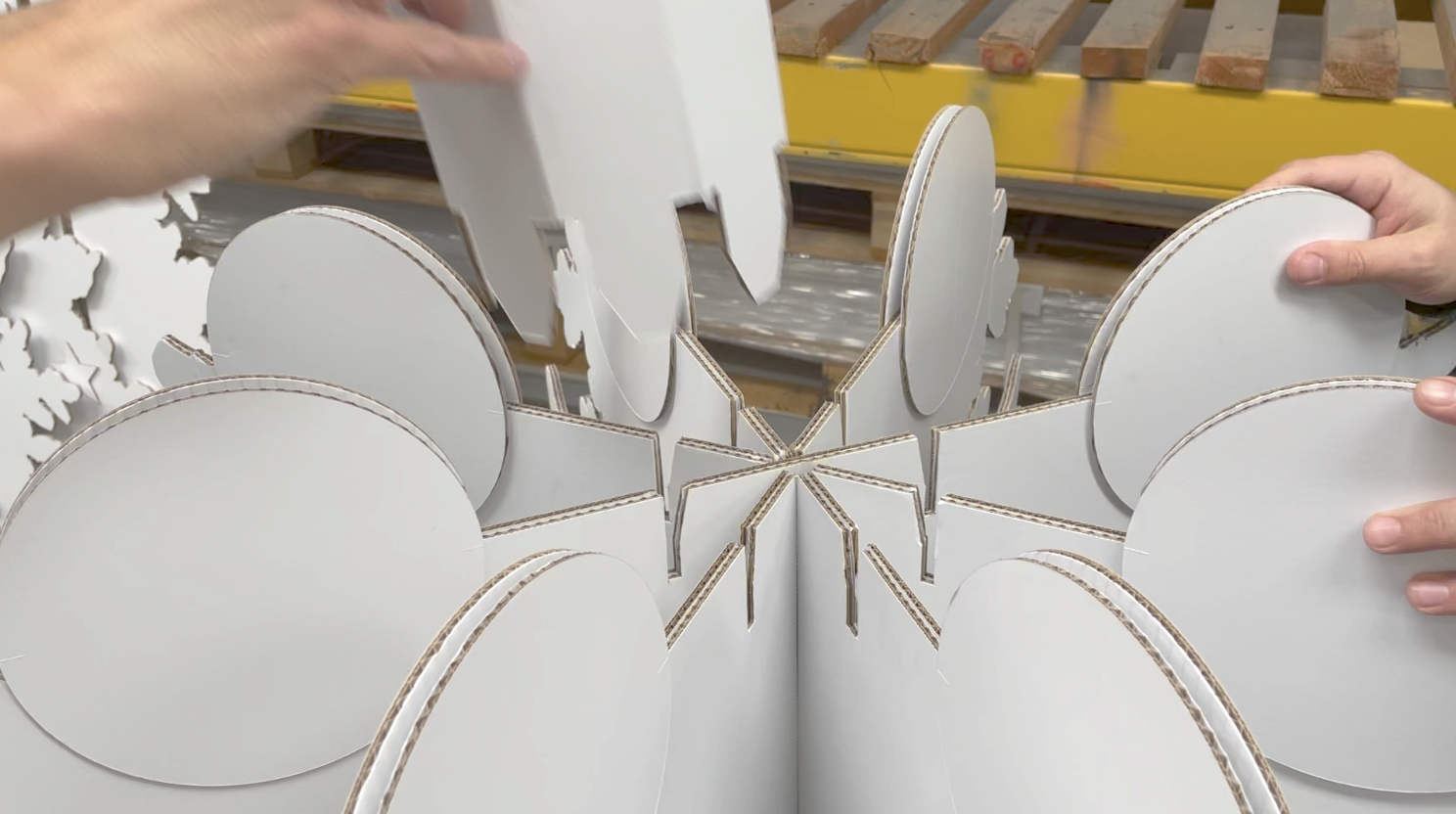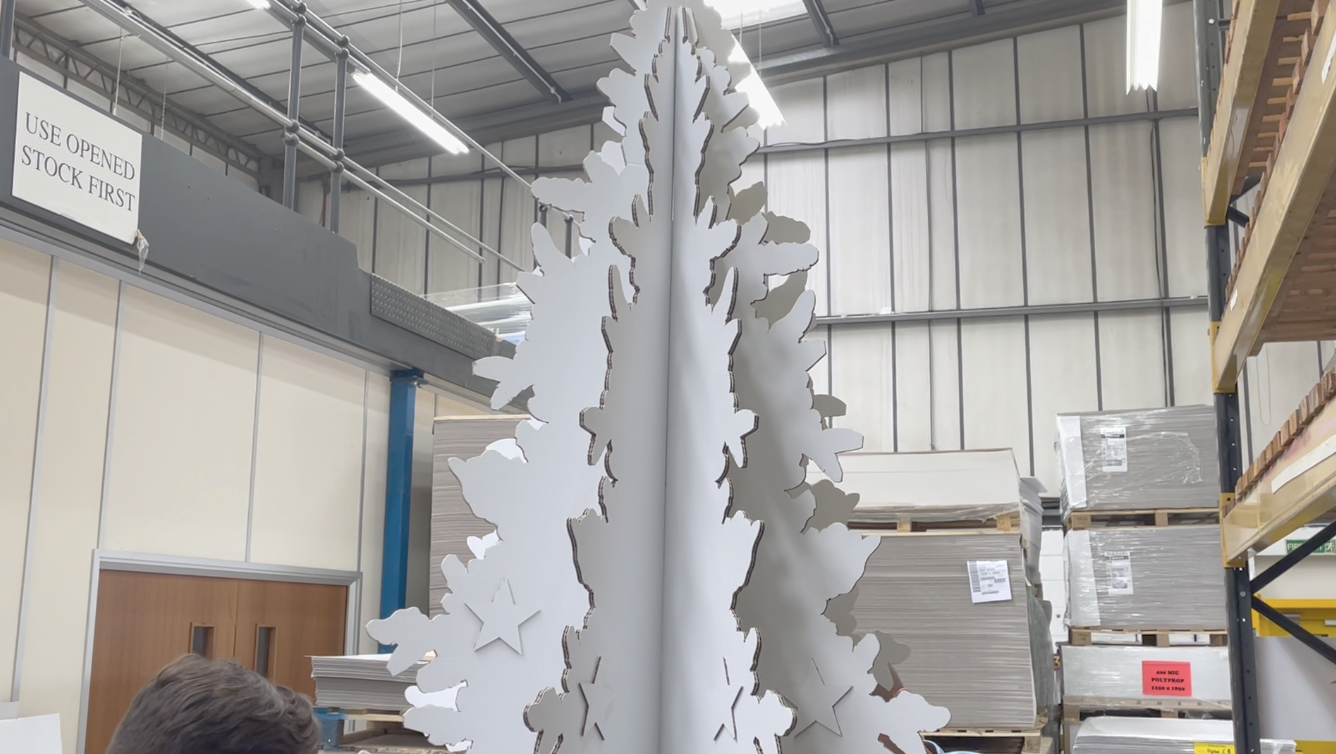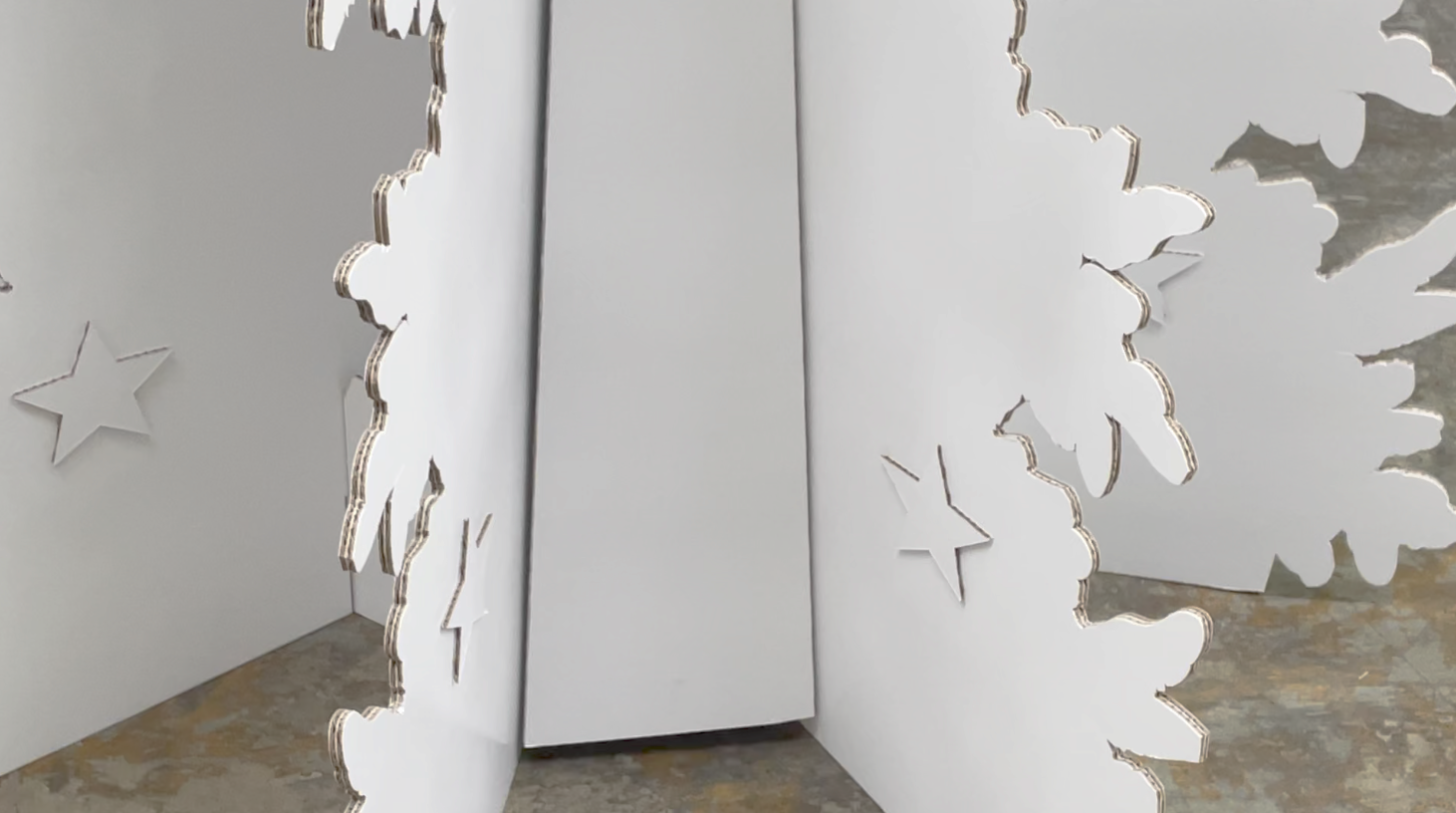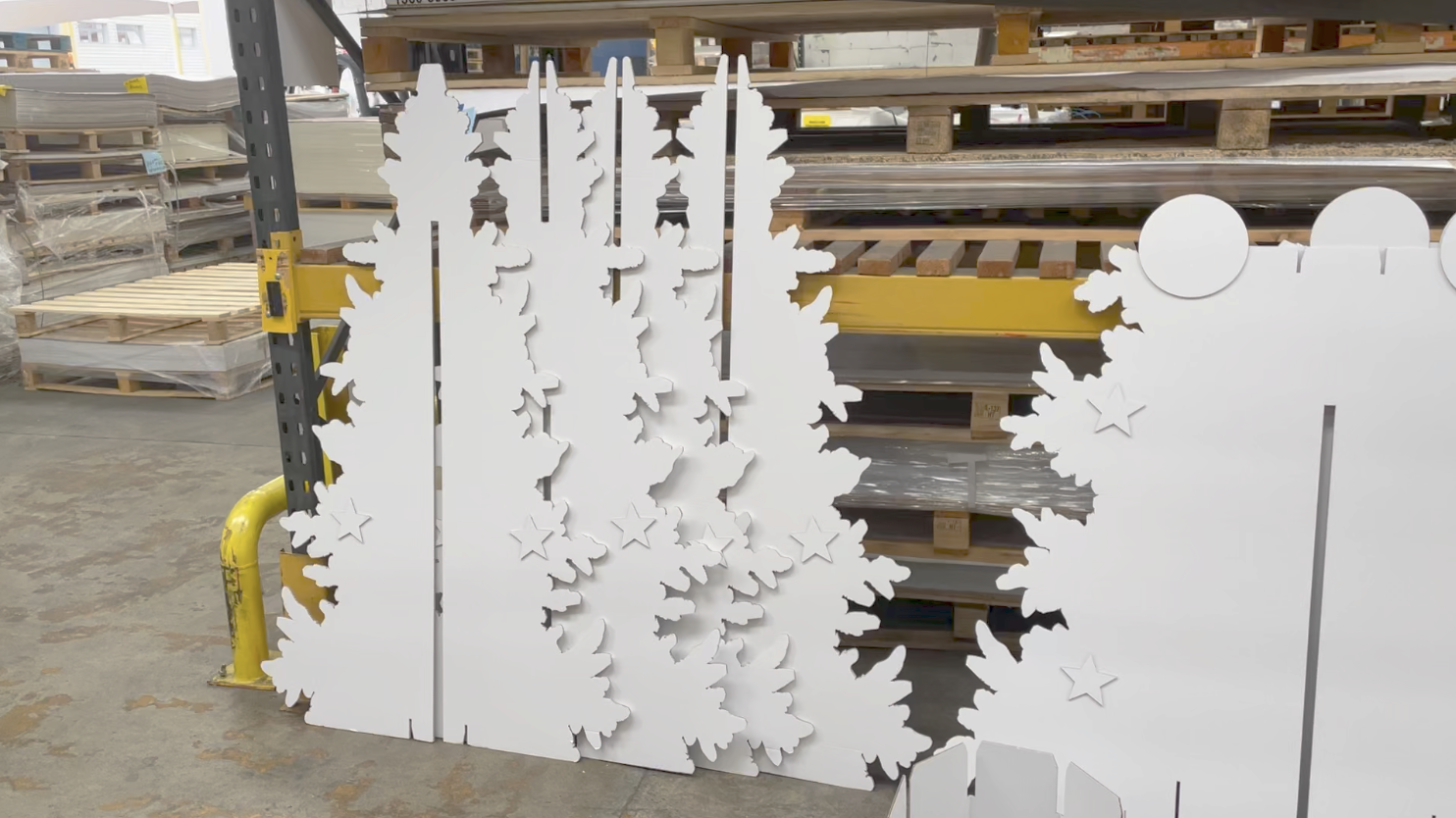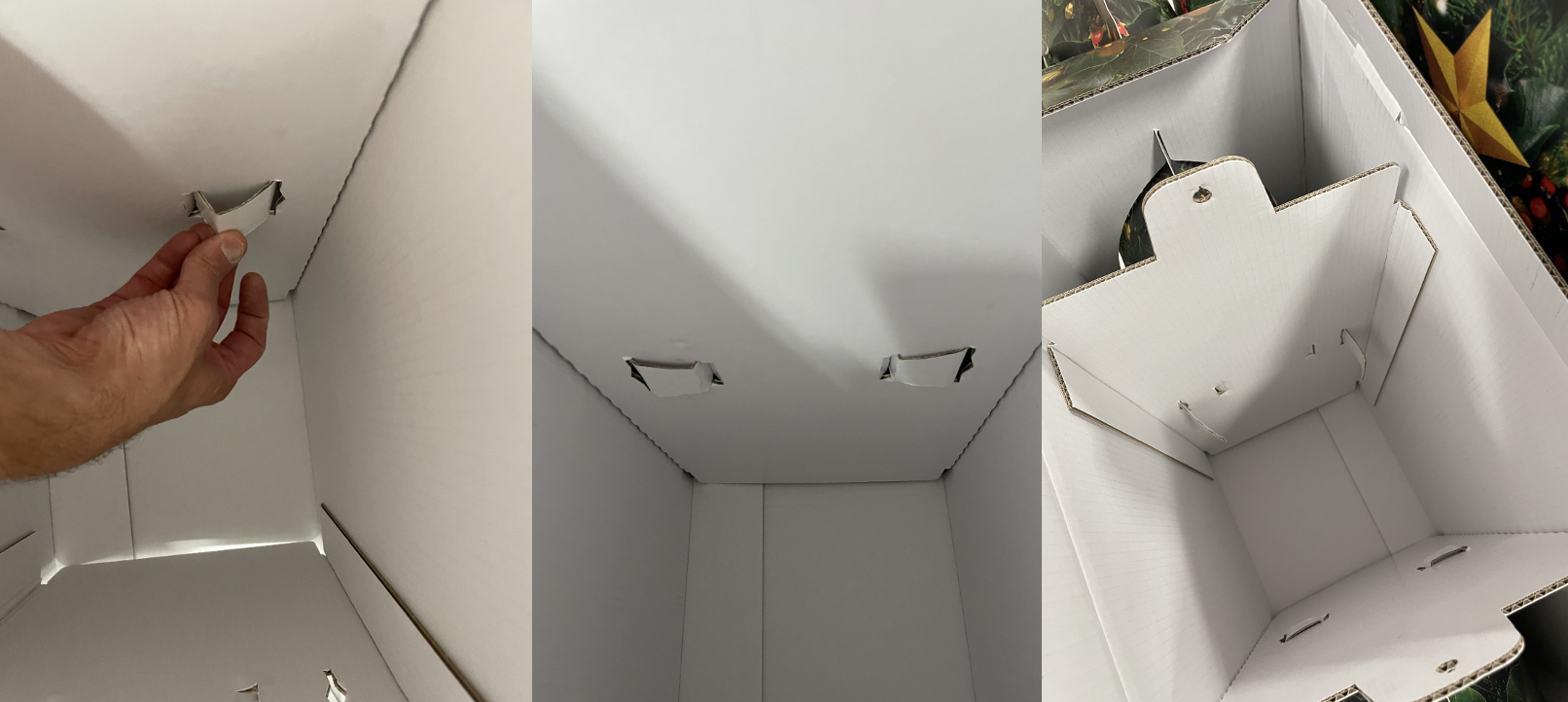 What we did
We worked alongside the Tesco design teams, colour testing on different materials to ensure a realistic finish.
Our cardboard expertise was integral when mocking up and testing over 10 elements to ensure the size was correct, the decorations were scalable and worked across all formats.
We produced 2 different size of trees complemented by impactful 2 metre wide personalised entrance banners, walkway banners and hanging garlands.
The large scale decorations were modular and were seamlessly put together by the Tesco store teams.
Added value
We worked tirelessly alongside distribution partners, testing pack sizes, transit testing and navigating our way through the nationwide shortage of HGV drivers.
We also utilised a purpose built warehouse to store the decorations prior to the staggered despatch days.
To ensure Tesco staff hours were kept to a minimum when installing the decs, we produced step by step installation videos for all elements.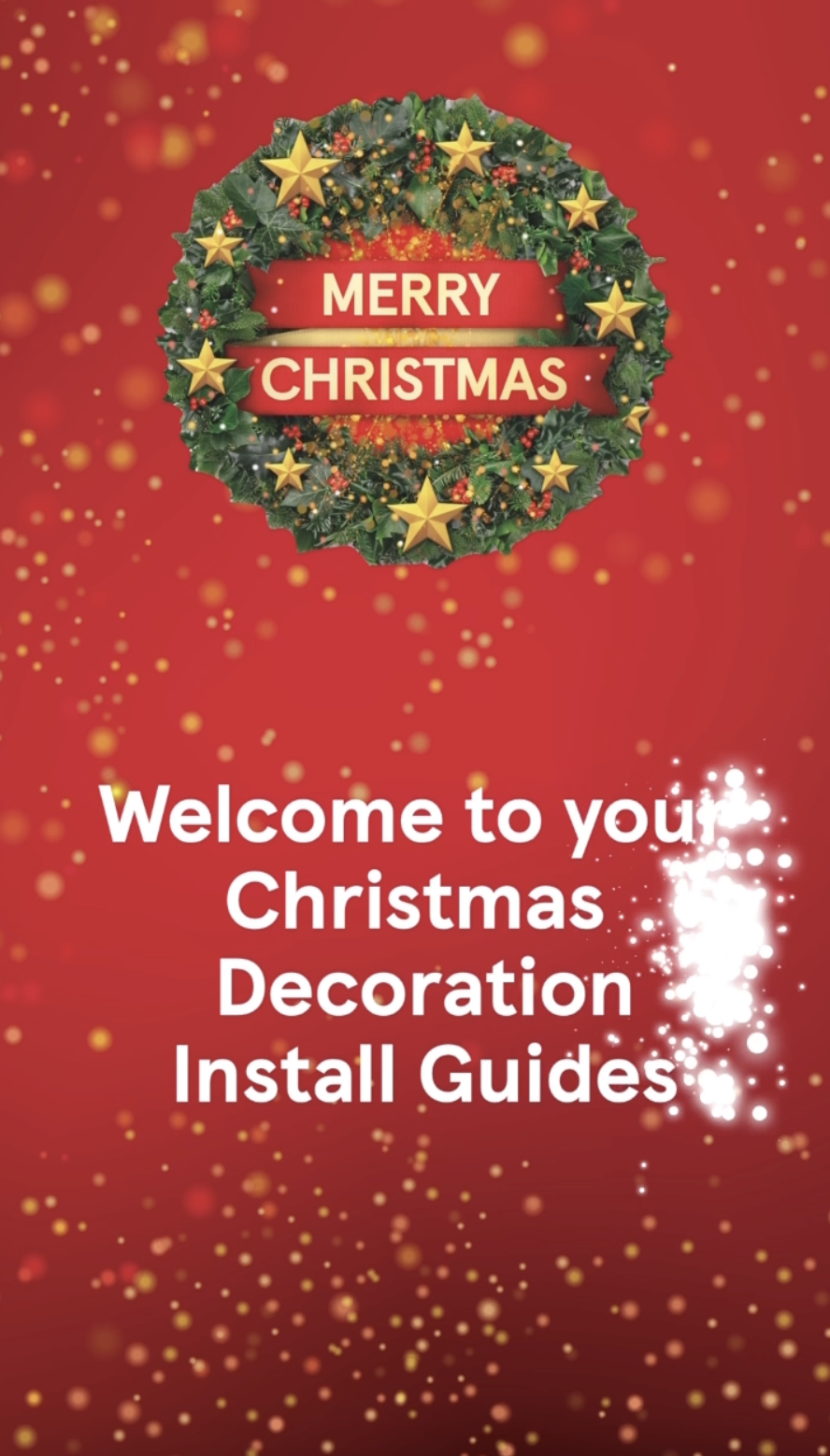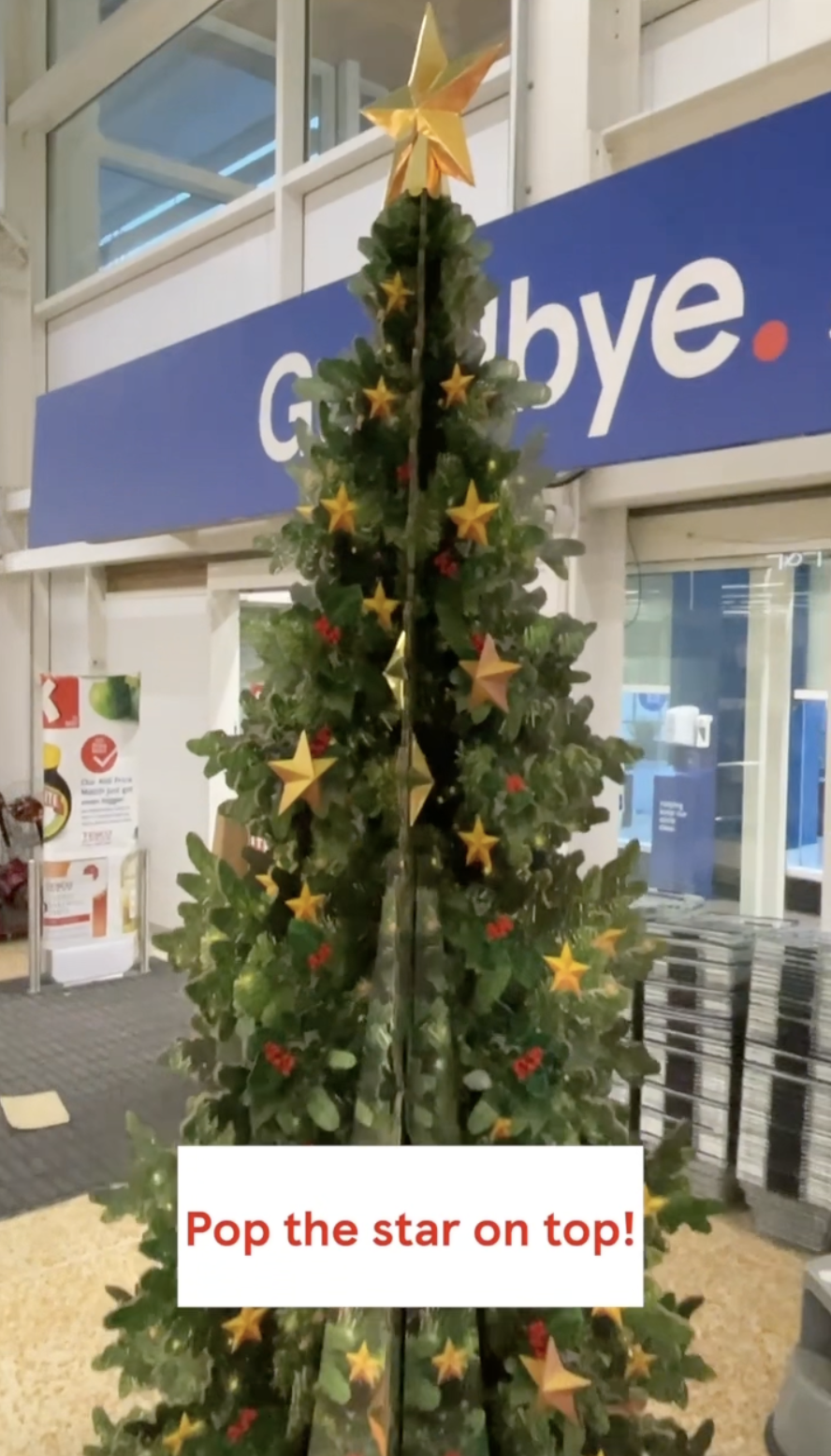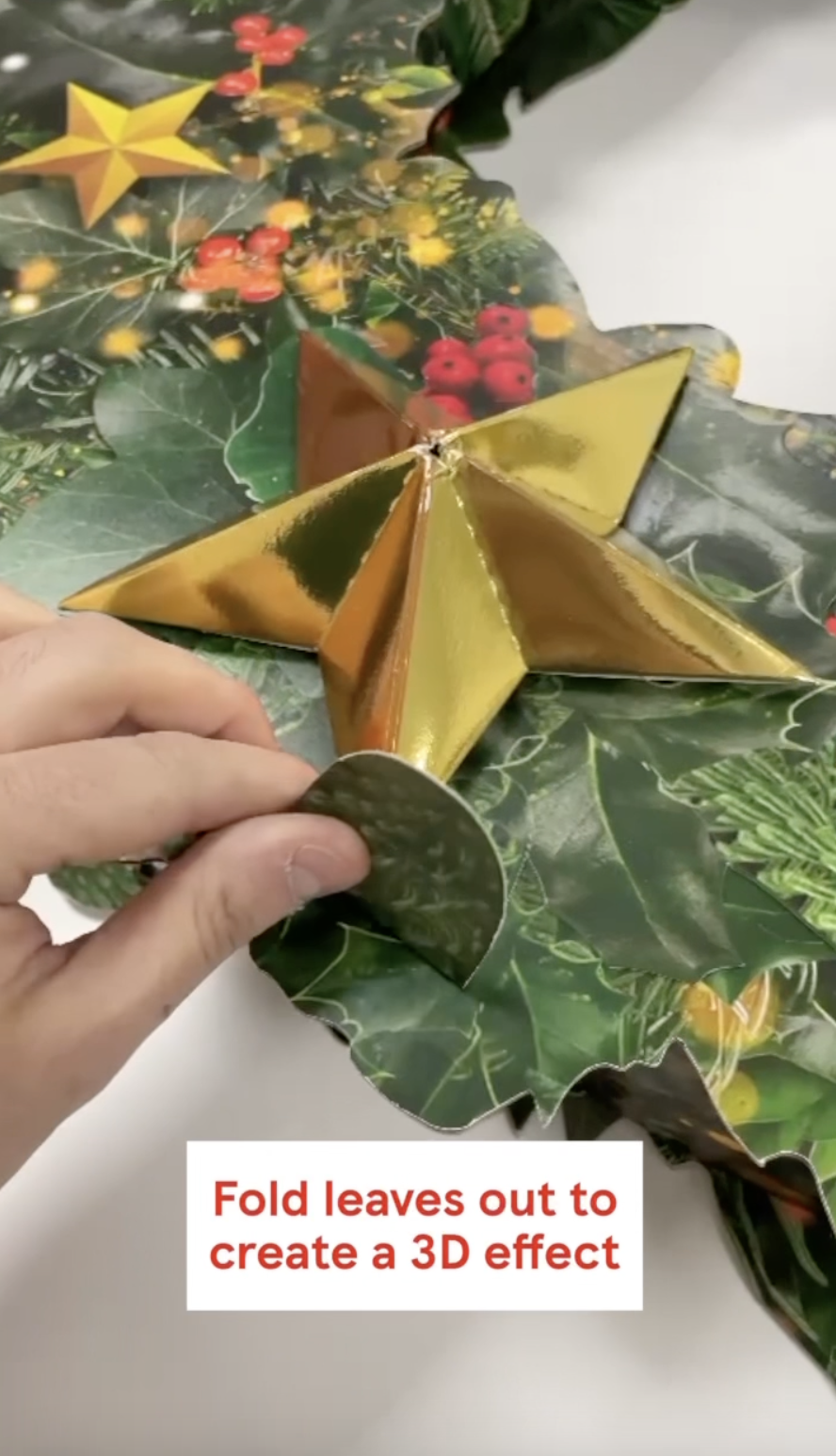 The results
10,395 SMP staff hours were used from the project development stage through to final despatch, with over 25,000 packs passing through our London based facility with no outsourcing.
The feedback from Tesco was that it was a great success, customers and staff alike loved the environmentally friendly in-store Christmas look and feel.