The challenge
Sky needed our CAD engineering expertise and second to none colour excellence to help them launch their first ever bricks & mortar stores, providing a full POS package and installation support.
We had to ensure Apple iPhone colours and the deep blacks of Samsung's phones and tablets were correct to the product. In addition, as the TV colours were repeated on instore POS the vibrancy of colour was paramount.
What we did
We produced many POS elements across the store, using litho & digital printing.
But the stand out pieces we designed and produced was a globe that communicated sky's 'go zero' message, and a jellyfish to communicate the problem of plastic waste in the oceans. Both elements were centrepieces of the store and were made of tactile moss and recyclable cardboard.
The results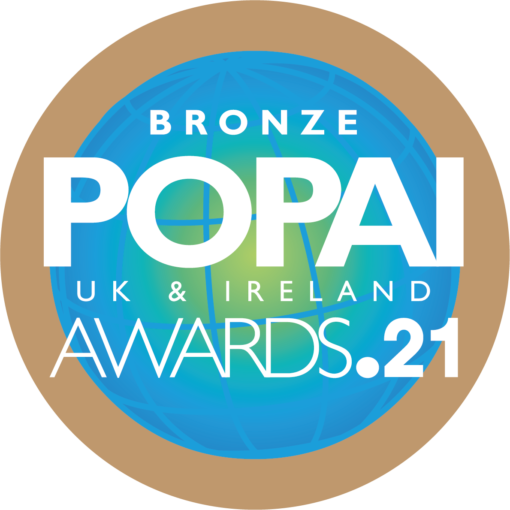 We won a bronze Popai award in the shop-in-shop and pop-up shop category.
After getting  client sign off virtually due to covid restrictions in place, we got to work.
The complex install was achieved in just 1 day, working alongside many shop fit teams and co-ordinating installation timings by the hour to ensure the many complexities of the install were problem free.