The challenge
Gaia's Garden is an accessible community space built to educate Londoners about sustainable practices through the use of stunning artworks.
As Gaia is the greek goddess of nature, it was important that they had a print partner who could produce environmentally friendly hoardings.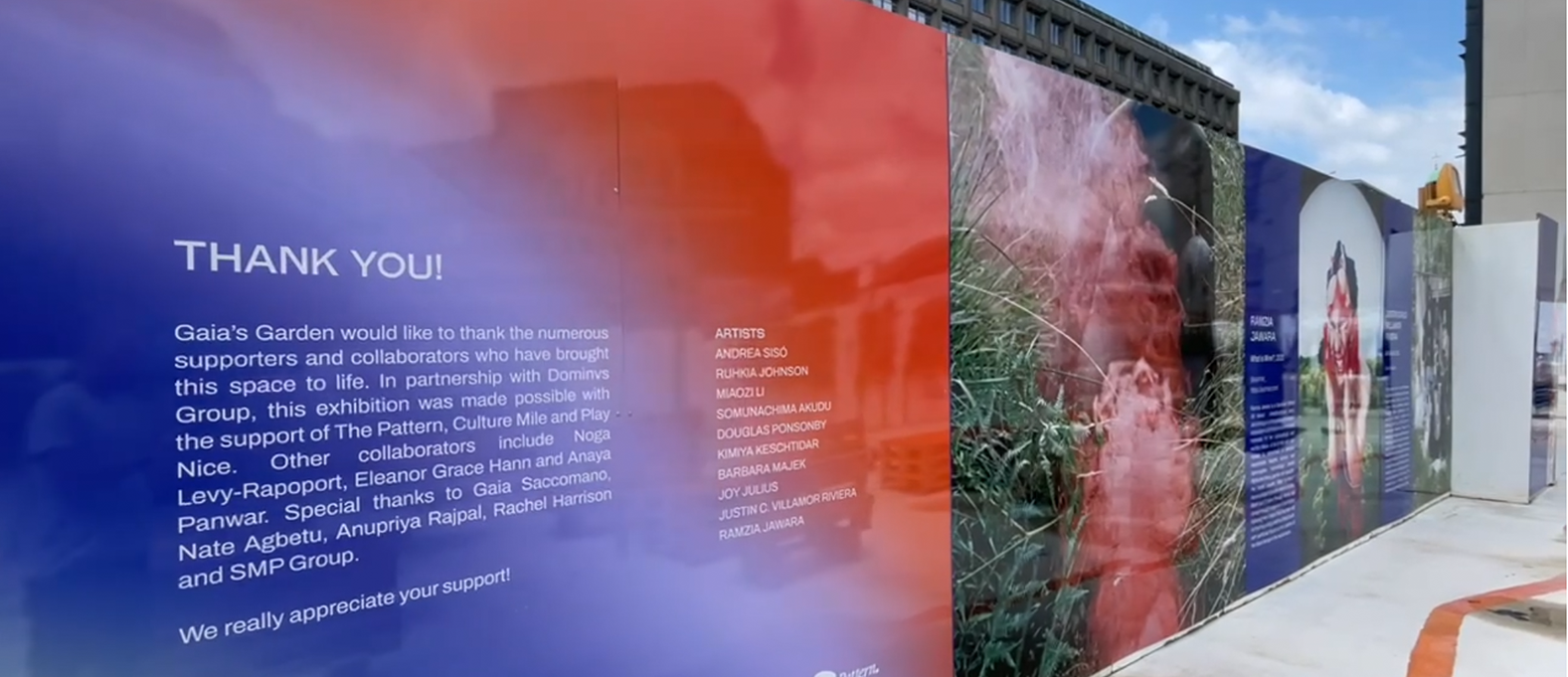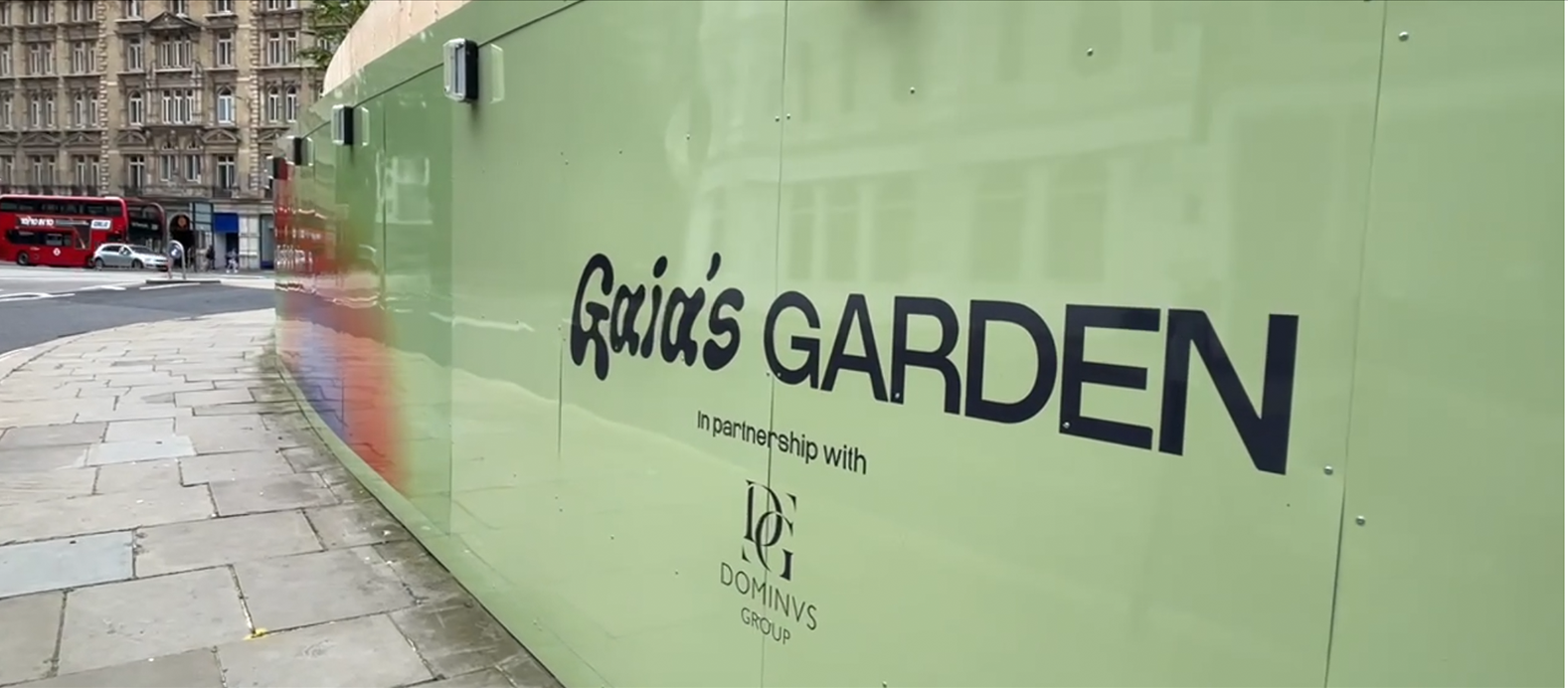 What we did
After undertaking a detailed survey of the site we got to work. It was crucial that the colour reproduction matched the various artists original artwork and our colour expertise came to the fore.
Colour proofs matched every detail and we then produced the final hoardings using waterbased inks and sustainable materials.
The installation was carried out in 2 phases, the first phase was the internal recreation space and the second phase was to communicate this fantastic project to passing traffic.
The results
This stunning hoarding delivered in every way. The artworks. created a vibrant display that welcomed passers by into this community area.
What's more, SMP's investment model means that by using the very latest technology, our energy consumption is optimised – another box ticked for the Gaia's Garden project.