The challenge
Waitrose wanted a striking suite of POS to support the first ever joint Waitrose & John Lewis Christmas 2020 TV advert.  This is one of the most anticipated Christmas adverts in retail and the POS needed to align accordingly.
What we did
We designed a highly impactful suite of POS for display across the different formats of the store estate, throughout their car parks and created impactful window displays.
56 different POS elements were created, all featuring the heart shaped image that we designed with colour matching achieved across all elements.
Our CAD team also design, prototyped and produced large free standing heart shaped standees for branch entrances, large freestanding pillar display units in two sizes, new shelf mounted heart shaped barkers and multiple wall panels with large 3D hearts.
The results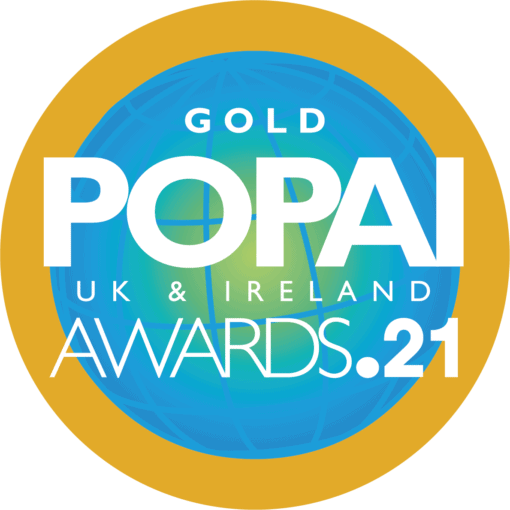 This campaign won TWO Popai gold awards. One for Temporary Display of The Year, and the other in the Retail Services and Signage category.
102,000 printed items were collated, packed and delivered to 420 stores nationwide against a strict deadline that was aligned to the TV advert launch.
We also undertook store surveys and created a wow factor upon entering the car parks by installing large window vinyls that were unique to each store.