The challenge
M&S asked us to help them create a cost effective, but visually appealing window display for their Christmas campaign.
It was crucial that the amazing food imagery was maximised and their Christmas windows created a WOW factor for the duration of
the Christmas period.
What we did
We created a re-usable graphic frame that the Christmas campaign messaging would hang from using hex screws for ease of installation for the store staff during this busy period.
The frame was made from corrugated material for durability and was supplied flat packed to stores to minimise distribution costs.
As this was for Christmas, we also added a little bit of sparkle in the form of
LED lights.
The results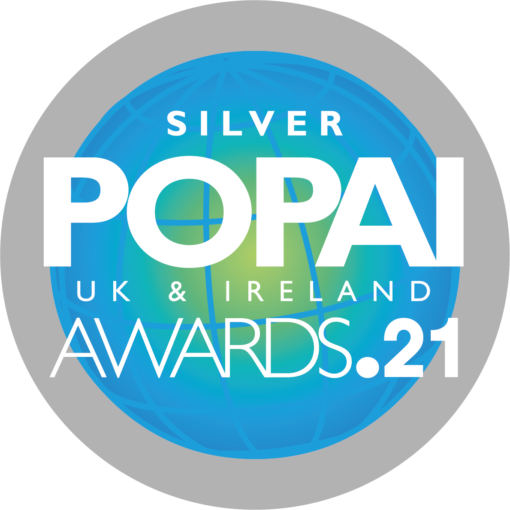 These windows won a silver Popai award in the Window Display category.
We created an innovative display solution that fitted all of the various window types across the M&S store estate.
Taking into account the length of time the frames would be in situ with hot lights on them, the frames stood up to the test and were in place for over 8 weeks with multiple new graphics placed into them.
We also created and shot a video installation guide that formed part of the M&S teams Christmas VM guide. Client testimonial
"Working with SMP, we created a truly enhanced and cohesive Window & VM scheme throughout our store journey. The objective to deliver theatre and protect the 'Magic' at M&S really came to life while taking into consideration the ease of implementation and a refresh programme for our store colleagues to deliver weekly hero product callouts. With supporting VT's to aid store implementation we saw a right first time execution for launch day and throughout peak trade."